Social Media Campaign
Empowering women to celebrate their many different sides by flipping the stereotypes of 'labels', we used the brand's established social media channels to start a movement with the philosophy to "be more you".
The goal of the campaign was to reestablish the brand as versatile, everyday wear, made for a range of women who are bold, confident and feminine—but without showing any bebe clothing.
Over 4 weeks we focused on introducing new labels that women could be proud to interact with and share. We used to the platform to confront negative labels, opening discussions for women to support each other and lift each other up.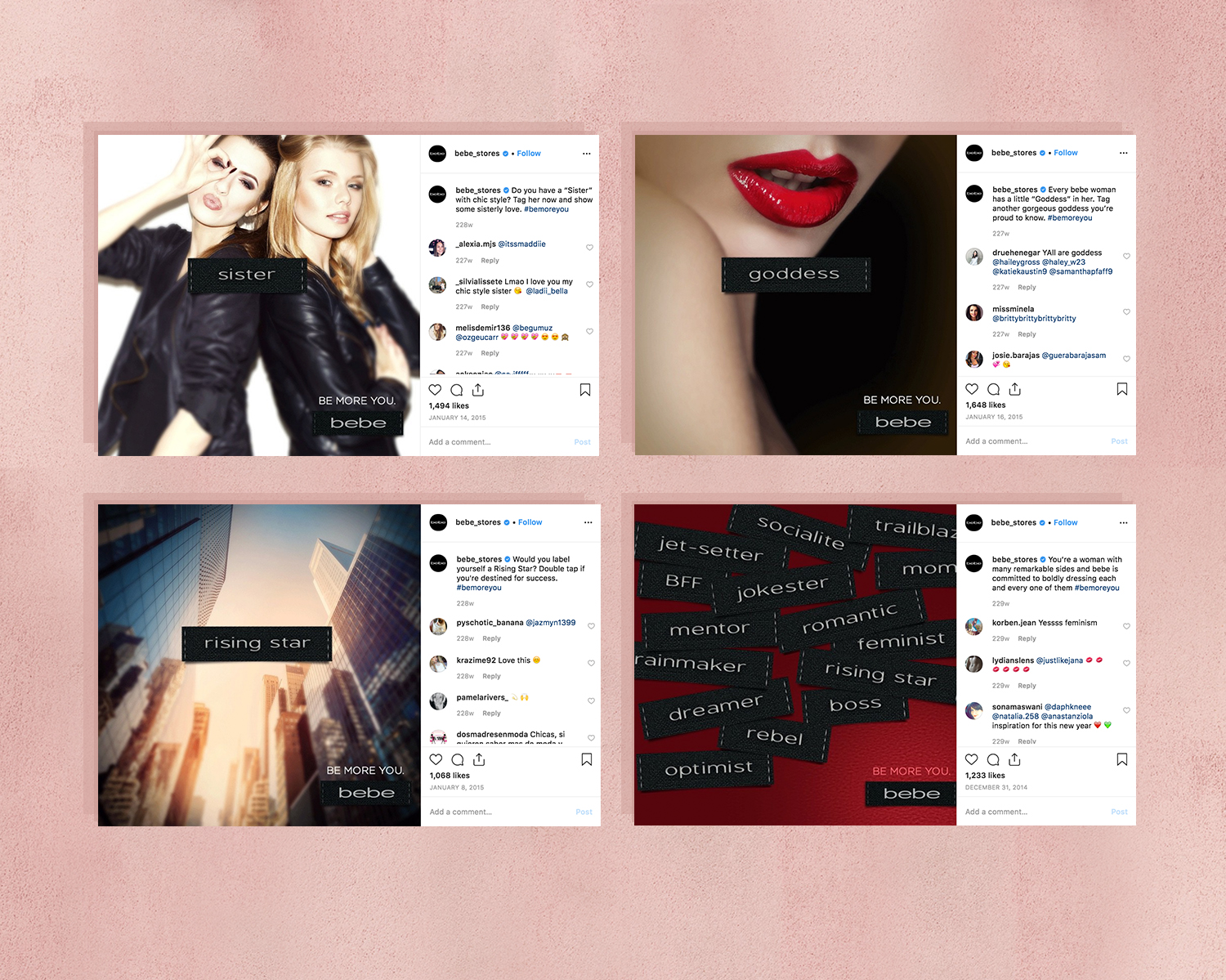 By the end of the month thousands of women were interacting with the 'be more you' movement, the perception of the brand began to change in time for the release of their new collection, and the plan for 'be more you' to expand beyond the initial label device was in place.